About Trouw Nutrition
We have a 90-year history of dedication to innovation and deep experience in developing smarter and more sustainable ways of raising healthy farm animals and companion animals. Our broad portfolio of feed specialties, feed additives, premixes and nutritional models and services, along with our ever-increasing expertise in feed, farm and health make us a one-stop-shop with limitless opportunities to create tailored, integrated solutions suited to each customer's local situation. And we are everywhere our customers need us, with a presence in 105 countries. We believe the power of nutrition and good farm management can transform our industry – and even our planet. So, we are challenging how the feed-to-food chain works today, to create a brighter future, from planet to plate.
Latest news & articles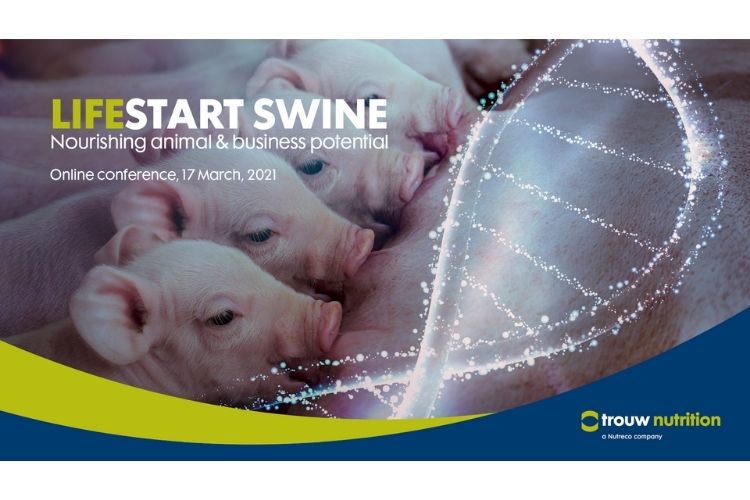 LifeStart Swine: Nourishing animal and business potential
Modern challenges are shaping a new reality for the global pork industry. Businesses have to navigate the "new normal". The urge to produce healthy protein for a growing global population is challenging farmers to reinvent their business to do more with less while factoring in animal welfare and profitability. But two things have stayed as true as ever in this fast-paced industry: science can help you make the best decisions; and the earlier in your animals' life phase you implement those decisions, the higher the potential to unlock lifelong results. With this in mind, Trouw Nutrition is delighted to invite you to the online conference LifeStart Swine, Nourishing Animal & Business Potential. This digital event brings together the latest scientific findings and farm business practices to empower pig producers to lead sustainable, productive and economically viable businesses. The three-hour conference will take place on Wednesday, March 17, 2021, at two different times so people from all time zones can participate. More information will follow soon!
Appointment of Dr. Silke Birlenbach
Trouw Nutrition welcomes Dr. Silke Birlenbach as Director of Global Innovation, effective January 4th, 2021.
Nutreco announces changes in its Executive Committee
Amersfoort, July 1, 2020 – Nutreco has today announced a number of changes in its Executive Committee (ExCo). Harm de Wildt, Nutreco Chief Operating Officer and CEO Trouw Nutrition, will retire from the company. His role will be taken over by Saskia Korink, currently Innovation Director at Trouw Nutrition. At the same time, Nutreco's Chief Innovation Officer Viggo Halseth has announced he will step down from the ExCo. He will continue in his current role, focusing full-time on developments, projects and investments in alternative aquaculture farming.